Cesar was born on April 12, 1976 in Chihuahua, Chihuahua, Mexico; he was the youngest out of his 4 other siblings, he loved to dance and his favorite color was blue. Cesar was a beautiful human being; he was a happy person, he almost never got mad, and he was a major dog lover! Everyone who met Cesar would totally fall in love with his personality; he was very outgoing and made people laugh.
Cesar had many friends and he was always willing to help those who needed of him. Cesar was there by my side in the worst of times; he helped me cope when I was going through my brain tumor. With his words of inspiration of keep fighting, never give up, God is going to help us, I fought through!
Cesar and I met in Denver, Colorado on May 28, 2005 when I was down there for my cousin's high school graduation party. I was only in Denver for 3 days; in those 3 days he never left my side, even though I would not sleep with him; he spent those nights on my mother's couch. When the time came I would come back home he was eager for me to stay! I told him I could not stay, but that if he was serious of us having a relationship we could get to meet each other by phone, and we would see what happened.
A week after I came back from Denver, I got ill and found out about my brain tumor. I decided to move to Denver to have my surgery, we moved in with my mother since I needed someone to care for my son Alexandro in case something happened; if I couldn't make it through the surgery.
When we arrived to my mothers house there was Cesar outside of my mothers parking area with all of his things, clothes, and even his dog; I asked what are you doing?; he said I am moving in with you guys, I want to be with you, I want to be by your side and help you through this because I have fallen in love with you. After one month of knowing each other he moved in. I loved him very much, I thought I would always be by his side; we spoke of getting old together, having more kids, and seeing our grandchildren grow up.
Alexandro loved him very much; he saw him like a father, as he did him as a son. We were a family. About 3 months after we moved in with my mom; we moved out and got our own place, we stayed there till 2007; this is when we moved back to Albuquerque and he decided to follow us in the move. We were together for 4 years until one day he decided to move back to Chihuahua. I don't know what gave him this instinct and he left without telling me anything. He called me at work to say goodbye when he was already in El Paso, TX. I felt my world was going to tare apart; I cried many nights, I missed him so much, but there was nothing I could do; it was he's decision.
A month later after he left it was now May, on May 2, 2008 I found out I had cancer. I still felt awful of losing someone I truly loved and now on top of this I had cancer and felt all alone; I didn't know if I was going to make it. Cesar found out and even with him being far away, we loved each other and he would call me to make me strong; having him far away was really hard on the both of us, but there was nothing we could do. He was not a legal citizen and it would take time. Alexandro and I went to see him at Chihuahua in July of 2008 right after one of my surgeries; I got ill on the bus, but I didn't care because I had to go so we could get married in order for me to be able to bring him back, but none of our plans went through. Cesar and I only got married by word; we put our rings on and promised each other to stay faithful to each other until the day came when we would be together again.
A week after I came from Chihuahua, I left to Denver for a second opinion; here in Albuquerque they were not giving me any hope to fight my cancer and was told I could die, so I packed a suit case and left on the bus. After my surgeries, I came back home once again to Albuquerque, and the calls between Cesar and I slowly were drifting away; every time I called he wasn't home, Cesar and I were drifting away. I felt as though he was never going to come back.
I called and explained I didn't want a relationship of just one call a month and that I needed more of him; that I was going insane of not knowing nothing about him, especially after knowing the stories on the news and the violence that was going on in Chihuahua, Mexico. Time and time went by, and less and less I knew about how Cesar was doing.
In September 2009 Jesus got really ill; his mother Lupe, Alexandro and I went to Matachic, Chihuahua, MX to see him; this man was the love of my life since I was 14 years old and the father of my son, I had to go.
Have you ever been in love with 2 people at once?
I didn't think it was possible, but it is! I loved both of these men very much, but I loved Jesus even more. When I was with one I always thought of the other. I went to see Jesus and saw how ill he was and how much he needed of me; we made plans, but those also didn't come through because he passed away on October 13, 2009.
After Jesus' death Cesar tried his hardest to help me cope with the pain, but I was in so much pain I would not listen! He would email me to make me understand Jesus was in a better place and that I had to understand he was no longer here. I would not understand I was in too much pain, all I wanted to do at that point was die; but Cesar would never give up; he kept pushing to make me feel better.
Life is ironic, I was the one who wanted to die, and now he has lost his life! Cesar was full of life; he loved his life, and it has now been taken away by idiots who only believe in violence. Chihuahua's situation right now is awful; the mafia is controlling everything and going to businesses to charge money in return of not burning them down.
Cesar boss refused to pay this quota since it was he's own business; there was a drive by shooting because of this and on June 29, 2010; five workers were shot, and Cesar was shot twice on the back; he didn't survive! I can't believe it, I am in shock; he never got into any problems, never hurt anyone, and now they have taken his life!
This makes me terribly angry; he wanted to live, he wanted to get married, and to have kids, and now all those dreams were taken away from him. The last time I talked to Cesar was on April 12, 2010 when I emailed him to congratulate him on his 34th birthday; he was very happy to hear from me and blessed me as he always did and wished for me to be happy in everything that I decided to do with my life. Goodbye Cesar, now you're in heaven with Jesus, and I am still here trying to cope with the pain of knowing you are both now gone!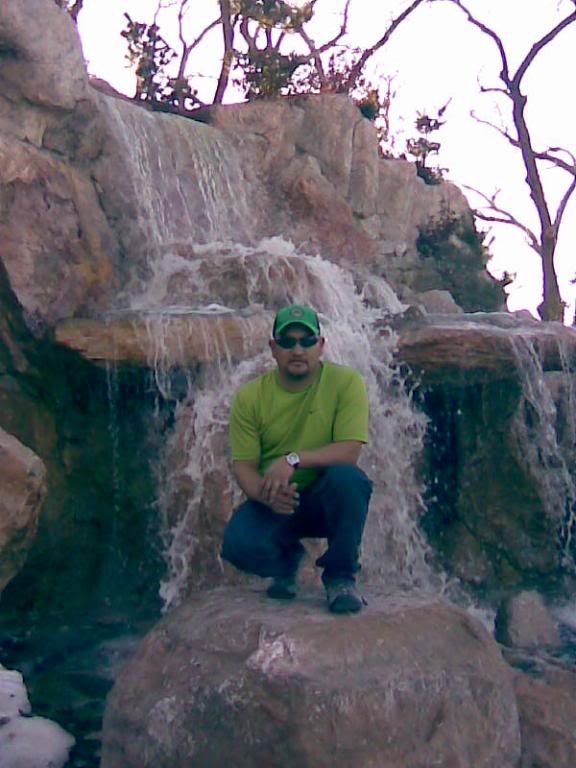 Jorge Cesar Gasson-Carlos April 12, 1976-June 29, 2010
R.I.P you will be missed by all of us who loved you.
Cesar when I was in pain after Jesus died you asked me if I would cry if you died; this is your answer! I loved you too, I loved you with all of my heart, and Alexandro is also full of sadness to know who he saw as a father is no longer here! God rest your soul "Mi Chelos".